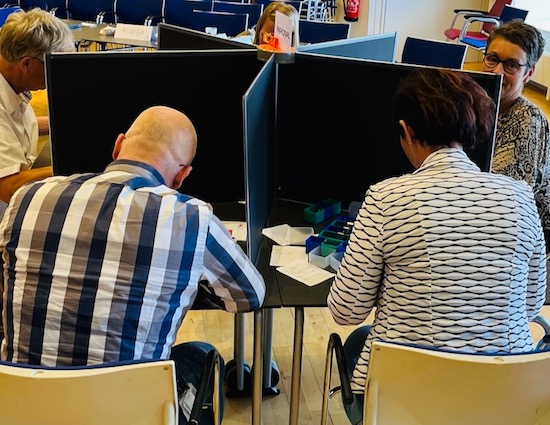 Bedaux Mythical Mailbox
Mythical Mailbox has been specially developed by Bedaux Serious Games in response to our customers' demand for a compact game that helps to improve communication and collaboration between independent professionals.
In the game (and in practice) every professional has his / her unique knowledge and approach; everyone's input is necessary to achieve a good result. The chain is as strong as the weakest link.
Because of the challenge to bring a complex assignment to a successful conclusion, the special physical set-up and composing a mythical creature as a team, a playful productive atmosphere arises that gives this game a great fun factor with a serious undertone at the same time.
Mythical Mailbox is based on the principles of Continuous Improvement. Several rounds are played. Improvements or experiments based on systematic evaluations are applied in the next round, so that progress is immediately visible and celebrated, creating a "can do" atmosphere that stimulates further improvements.
Mythical Mailbox can be played with groups from 5 to ∞ participants. Prior knowledge is not important.
The total playing time is 60 minutes. If a comprehensive evaluation and feedback to your own practice is desired, it is advisable to plan for 2 hours.
Why Bedaux Serious Games
Gallery
Contact us